Dairyland Express
All Aboard! The Dairyland Express first pulled into the farm in June 2010. The 16-inch gauge amusement park train powered by a Wisconsin gas engine has three cars to accommodate 18 adults or 36 children. Built in the 1950s, the train required more than a year of restoration beginning with a new engine and finishing with a green and gold paint job. The color scheme is in honor of the Green Bay Packers, of course, but also in remembrance of the Chicago and Northwestern railroad that once spanned from Chicago through Wisconsin. Mr. Christopher has wonderful memories of riding that train to visit his grandparents in Manitowish, Wisconsin. The track this train once ran on is one mile west of the Farm property.
The train track was laid within two weeks by a team of college summer workers lead by Alex Beams, a 16-inch gauge train expert. Passengers can ride the train on a quarter-mile loop that winds its way through scenic surroundings. Highlights include a waterfall, spruce haven, train station, depot, and a 92-foot tunnel, which houses the train when not in use.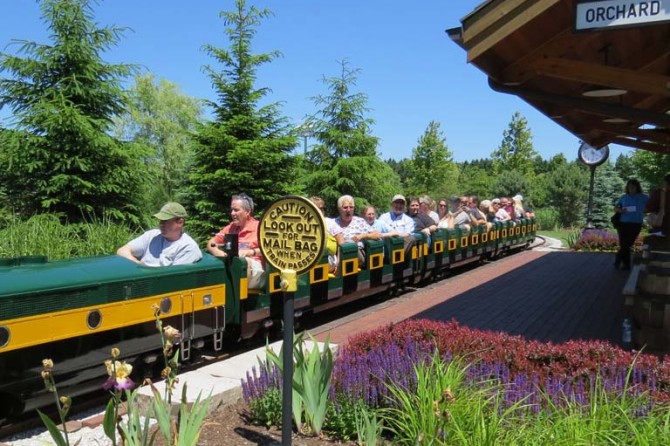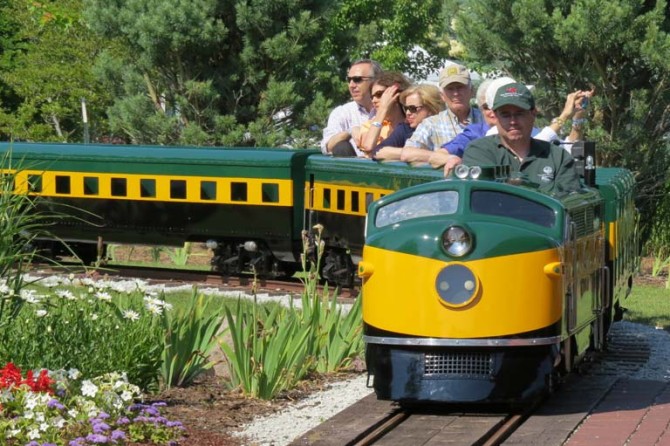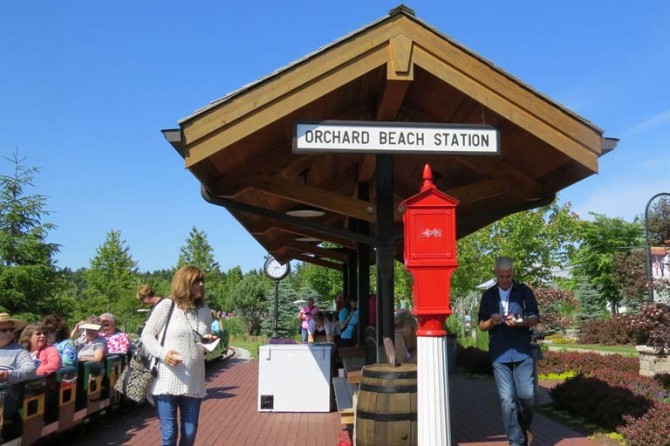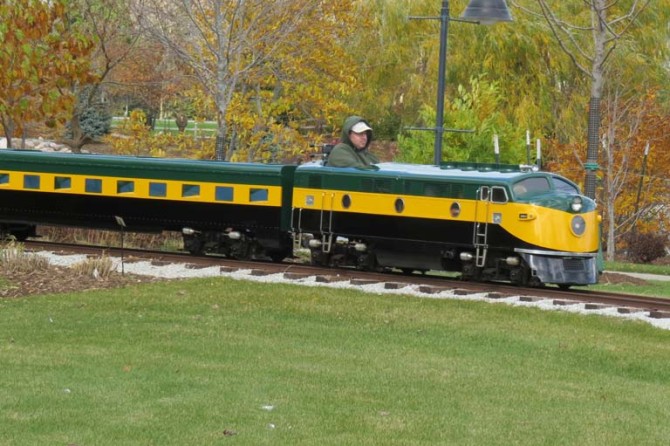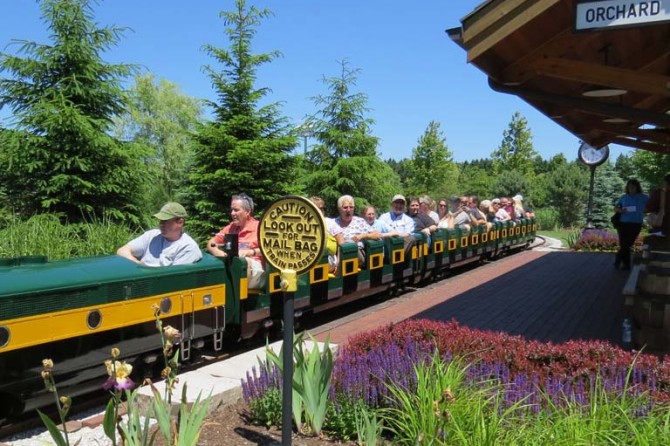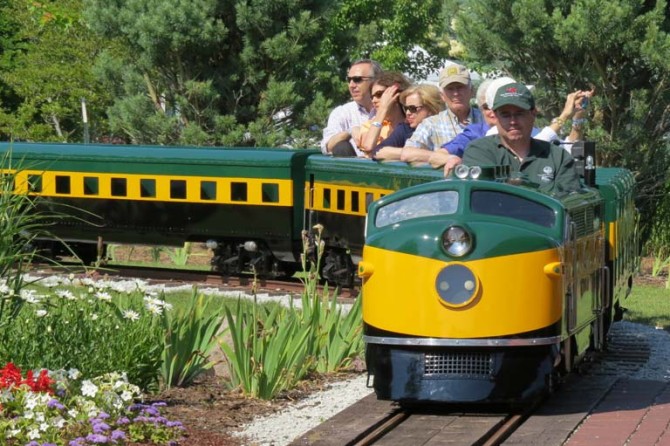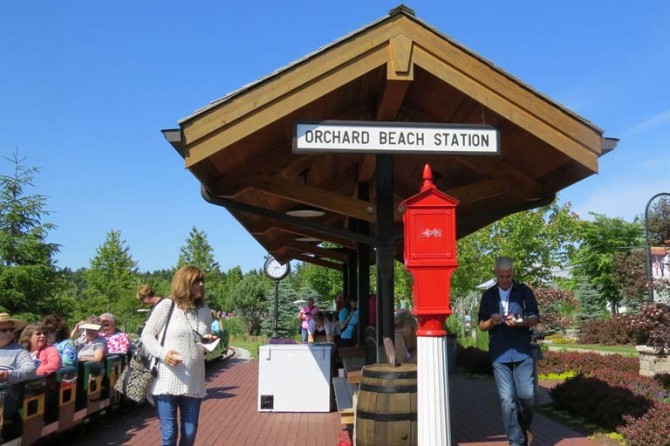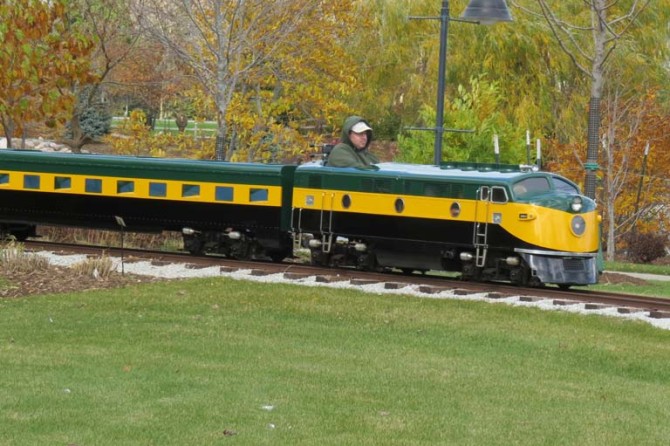 Catch a ride on the Dairyland Express.