Conservatory
Attached to the greenhouse, the conservatory is home to a variety of tropical plants, ferns, and climbing ivy. Nicely appointed with artwork and comfortable chairs, the conservatory is a relaxing place to enjoy a book or the company of friends. Garden resource books and photo albums of the farm are also housed here. Even if a flower is not in bloom, you might find it in one of the many albums.
The conservatory opens to a large patio area with ample seating. On the south side is an outdoor fireplace with a patio. The conservatory overlooks the farm's largest koi pond, home to more than 50 koi and a sea serpent, too. The garden's biggest waterfall adds to the tranquility of the space.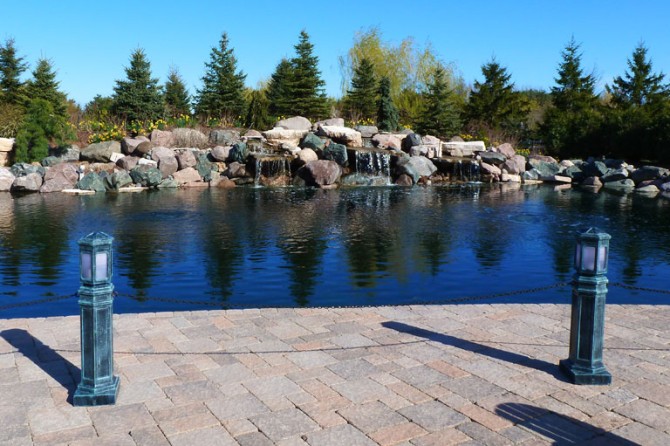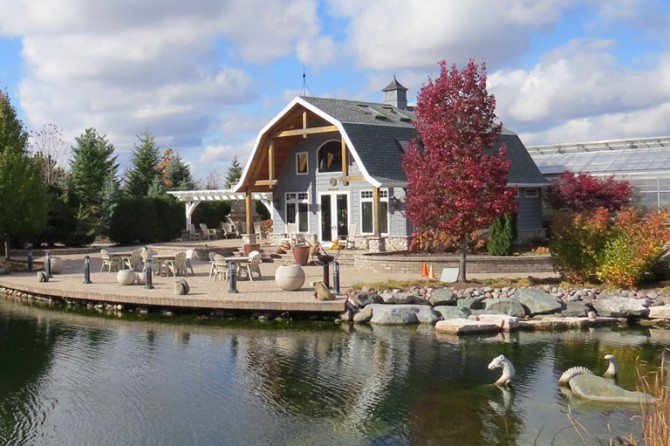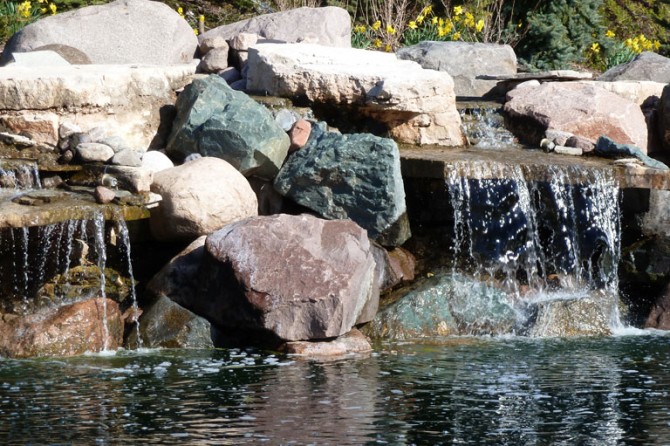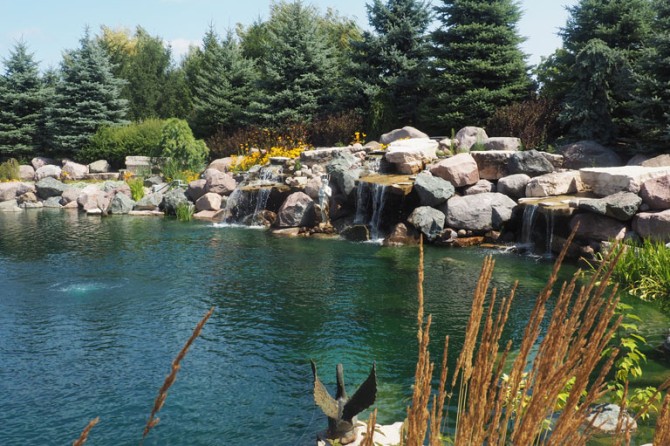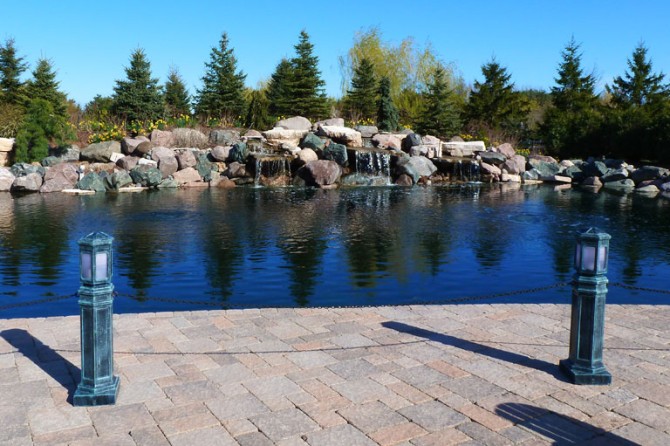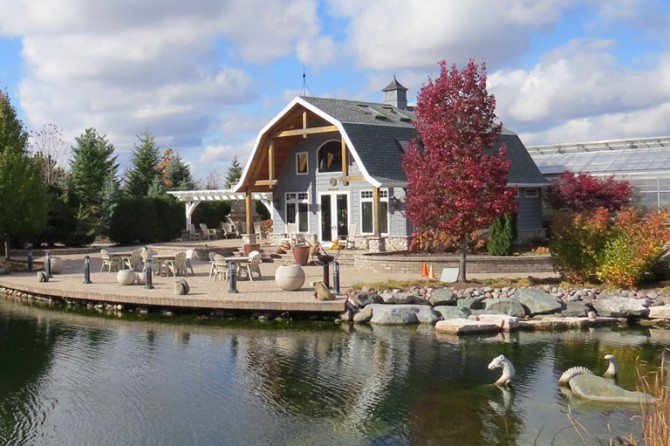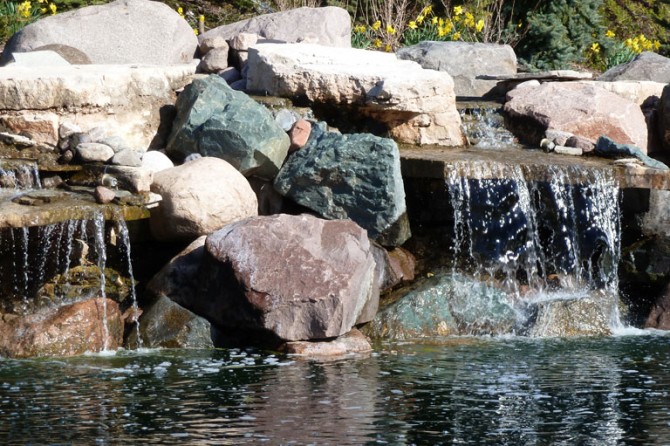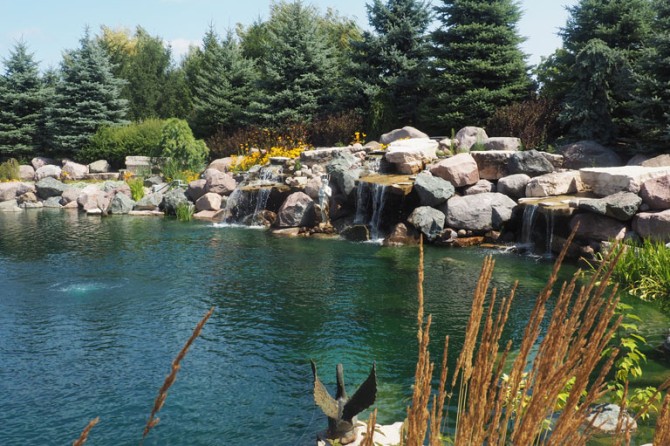 A waterfall, hundreds of Koi and scenic views make this a delightful place to relax.