Beer Production
Hops = Beer
In 2016 we started our first hops garden under the direction of Miles Thompson. The first year two batches were bottled, one is called "Buddy's Woodchuck Brew" and the other, "Muskrat Love Ale". The Woodchuck Brew is a pale ale style beer and Muskrat Love is an American amber style beer.
In 2019 we released two special beers for the June-A-Palooza annual fundraiser for Meals On Wheels. Each year the fundraiser has a different theme. "The Greatest Show on Turf" was a circus of an event with beer labels to match the theme.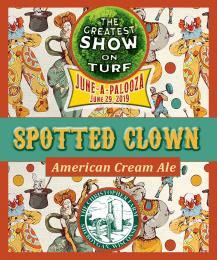 "Spotted Clown" - Born of economic necessity in the 1800's, when all other American ales reflected the traditional English styles, the American Cream Ale was this young country's entrepreneurial response to a surge in German immigrant breweries and their widely popular light lagers. Brewed with flaked corn, oats and barley it is characterized by its faint fruity esters, aromatic complexities, low hop bittering and slight hop aroma. Light and refreshing, the American Cream Ale is the ideal Wisconsin summer beer.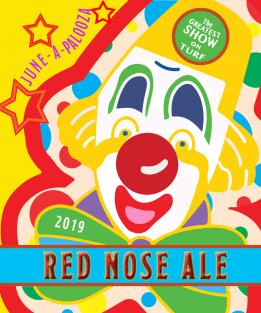 "Red Nose Ale" - A cornerstone style of the American craft brewing revolution, American Ambers are darker in color than their pale ale cousins, the presence of caramel and crystal malts lending a toasted, toffee flavor, along with the perception of a fuller body when compared to beers without such malts. The American Amber is characterized by American-variety hops, which lend the floral notes of citrus, fruit and pine to balance the sweetness of the malt. This Amber beer showcases a toasty, biscuit-like malt flavors coasting in equilibrium with thee hoppy freshness of Centennial and Chinook hops grown right here at Christopher Farm & Gardens.
All our batches are small and used for personal consumption.