June-A-Palooza Annual Event
A Fundraiser for Fresh Meals On Wheels Sheboygan County
"So what are a pair of clown shoes doing on the Farm?"
We are getting ready for "The Greatest Show on Turf" this year's June-A-Palooza's theme. Inspired by the once "Greatest Show on Earth", we are excitedly working on the details for this year's CIRCUS celebration and fundraiser.
SAVE THE DATE - SATURDAY - JUNE 29th, 2019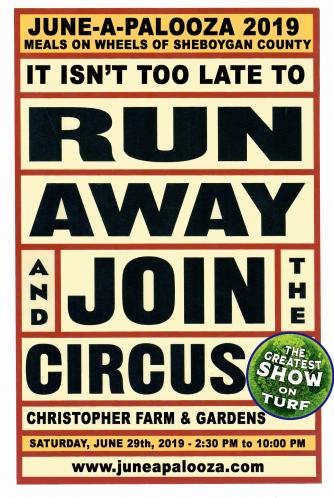 At The Christopher Farm & Gardens we are working on a one-of-a-kind, exhibition of some of the greatest artifacts from circuses past. We have clown shoes, we have elephant head dresses, we have rare posters, and in the works is a G-Scale Circus train spanning an 8 by 16 foot layout. And our Circus Collection is growing. Here is a preview of our "Greatest Show on Turf".
For more information and tickets:
And follow on Facebook for the latest and greatest updates: https://www.facebook.com/Juneapalooza/
---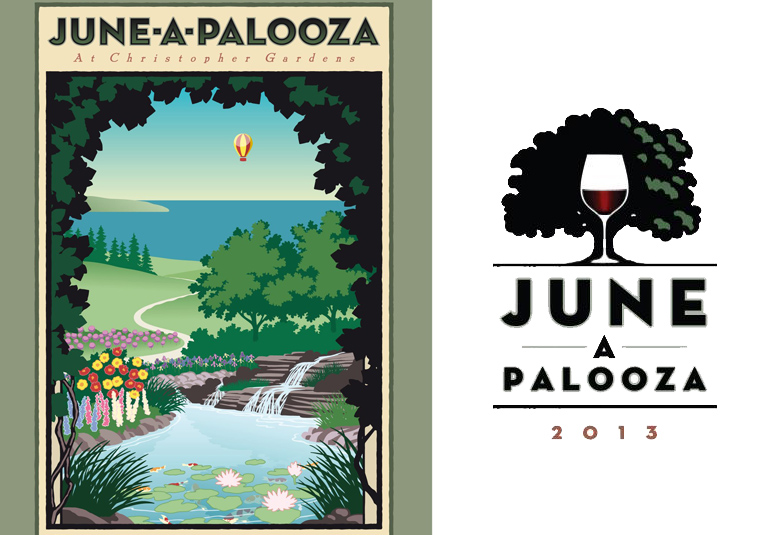 June-A-Palooza 2013
In 2013 we hosted the first June-A-Palooza fundraiser for Fresh Meals On Wheels in Sheboygan County. We welcomed over 400 event attendees, highlights included hot air balloon and gondola rides, ending with Aztec fire dancers taking the stage. This successful experience raised well over $100,000.
View Gallery